Simple and compact: slim enough to keep in your pocket or handbag but big enough to securely carry your phone, multiple cards, and more.
Adjustable strap: you can adjust the strap to sling it over your shoulder or hang it on your chest.
Camera protection: it provides an effective cushion for your phone, fewer worries about dropping your phone.
High-quality: made of high-grade leather, it is durable and fashionable. The slings and buttons are made of stainless steel.
Suitable for various iPhone models: 6different colors to suit various iPhone models.
Made from premium leather and a sleek yet durable polycarbonate shell, this wallet phone case is perfect for those who want to travel light. your smartphone stays securely inside the phone holder while the card holder on the exterior of the case protects your credit cards and other valuables.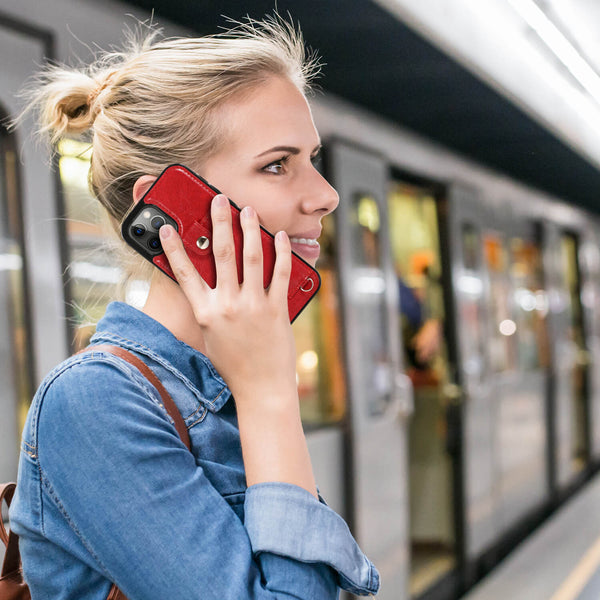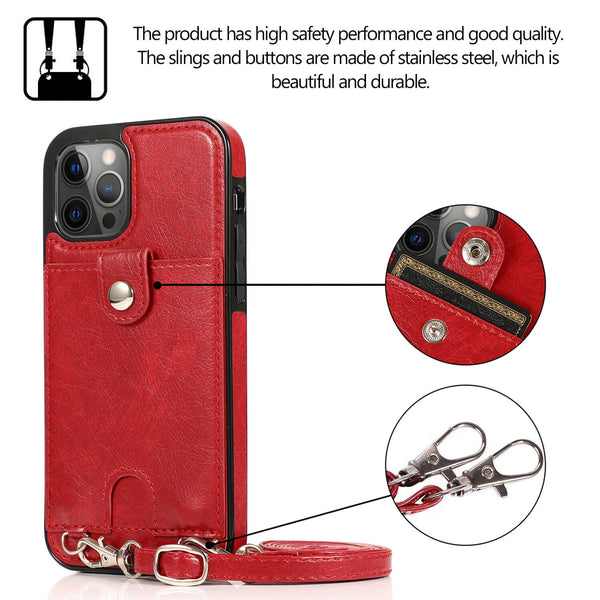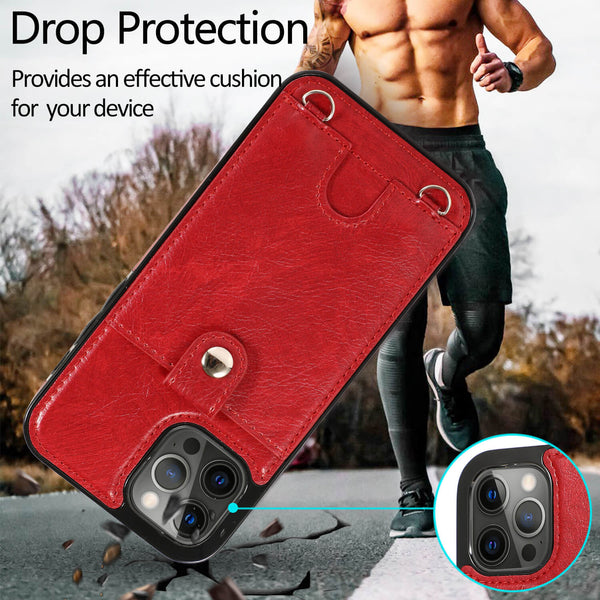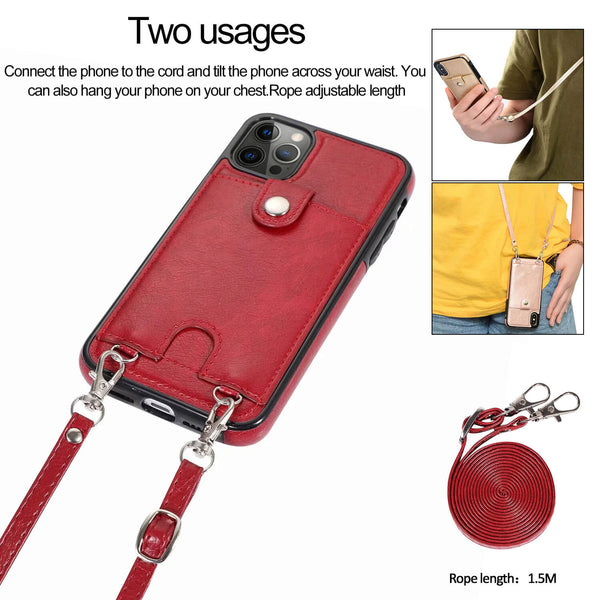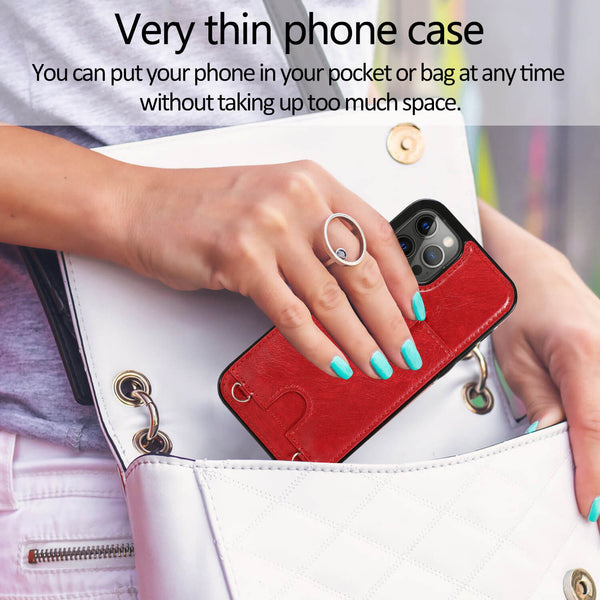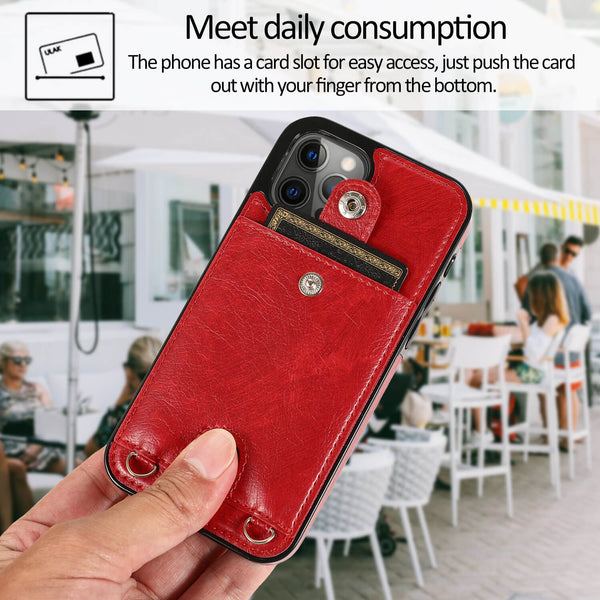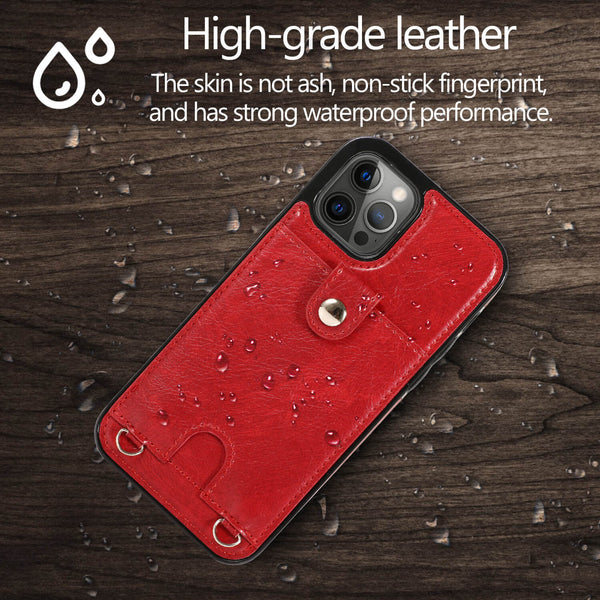 Applicable Phone Model:
For iPhone models: iPhone 13/ 13 Pro, iPhone 13 Mini, iPhone 13 Pro Max, iPhone 12/12Pro, iPhone 12 Pro Max, iPhone 12 Mini,  iPhone11ProMax, iPhone11Pro, iPhone11, iPhoneXS, iPhoneXsMax, iPhoneXR, iPhone7/8plus, iPhone7/8/se2, iPhone6/6splus, iPhone6/6s